Hey,
Today, we'd like to present the new Standuply feature - Slack Polls.
You already successfully use (we hope at least 😀) our recurrent surveys, that's what Standuply about.
But now, you can also run the Polls within Slack using /poll command.
It's super helpful for such cases as:
Voting polls: Where to go? What to eat? What to present on a colleague's birthday?
Some one-time fun polls
Anonymous polls
...and the greatest thing that it's totally free to use for everyone in your Slack team and unlimited regarding the number of respondents. 🔥🔥🔥
How it works:
1️⃣ Run /Poll command in Slack
Use /Poll command in a channel where you want to run a survey.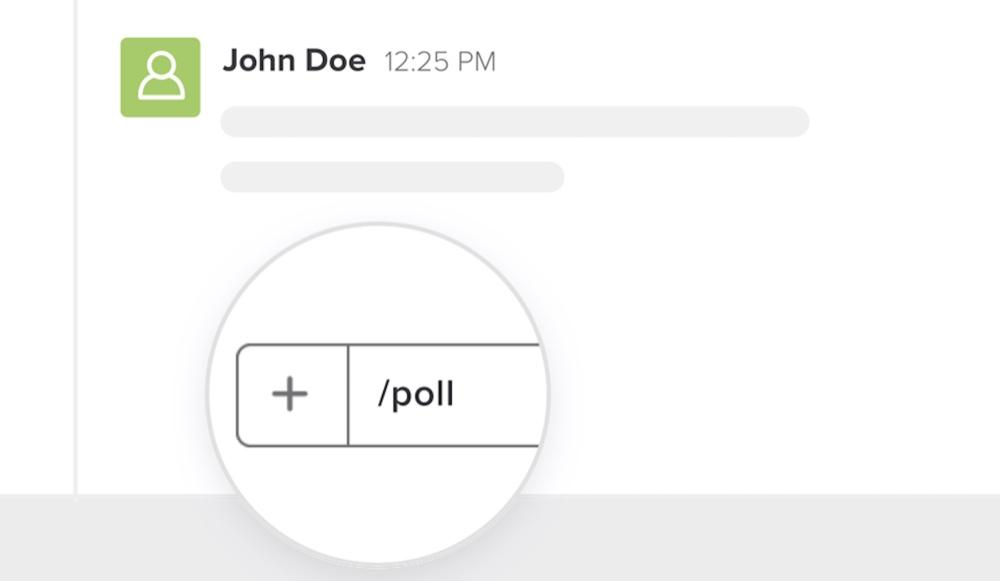 2️⃣ Set up the question and answer options
Configure your polling question and answer options. You can also run the surveys on schedule by creating the recurrent reports in Standuply web account.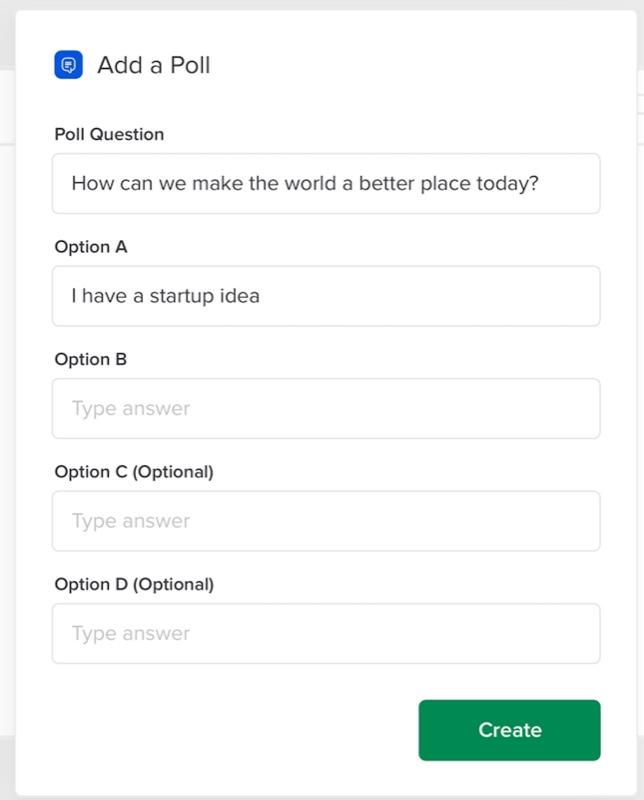 3️⃣ Results are in the Slack channel
All Slack channel member can answer the Poll and results will be will be displayed immediately after the vote.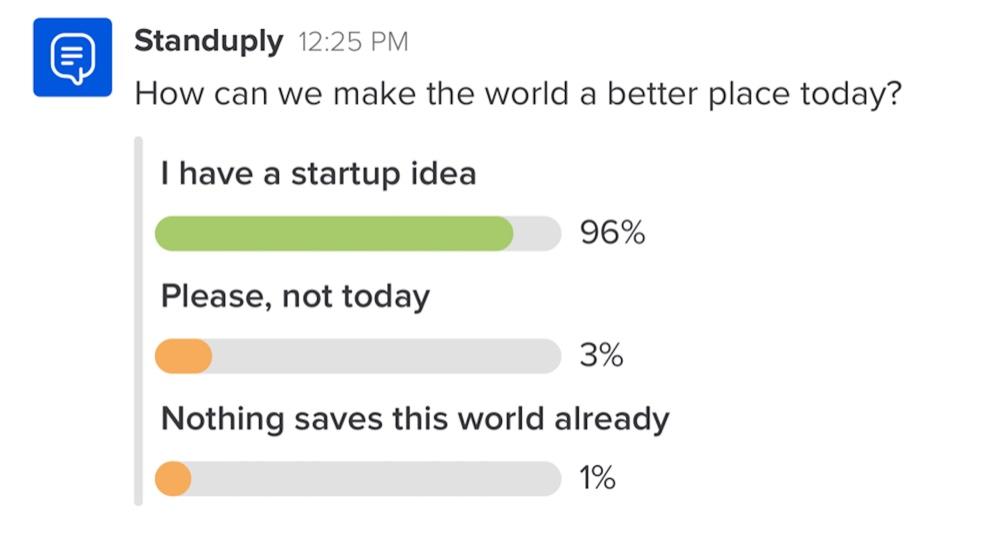 So, have fun and enjoy Standuply polls.
Your Team.
P.S.
We're also published today on Product Hunt, and we'll so appreciate if you can vote for us. 🙏 🙏 🙏