Hi,
Let's switch back from the coming release to the already existing features.
We'd like to tell you about the option which could help you to gather more detailed answers from your team 🧠.
What're the conditional questions?
This is the settings which allow you to ask additional questions based on the person answers.
Example:
If the respondent replies "No" to the question "Do you have any obstacles?" then ask him an additional question with the predefined options: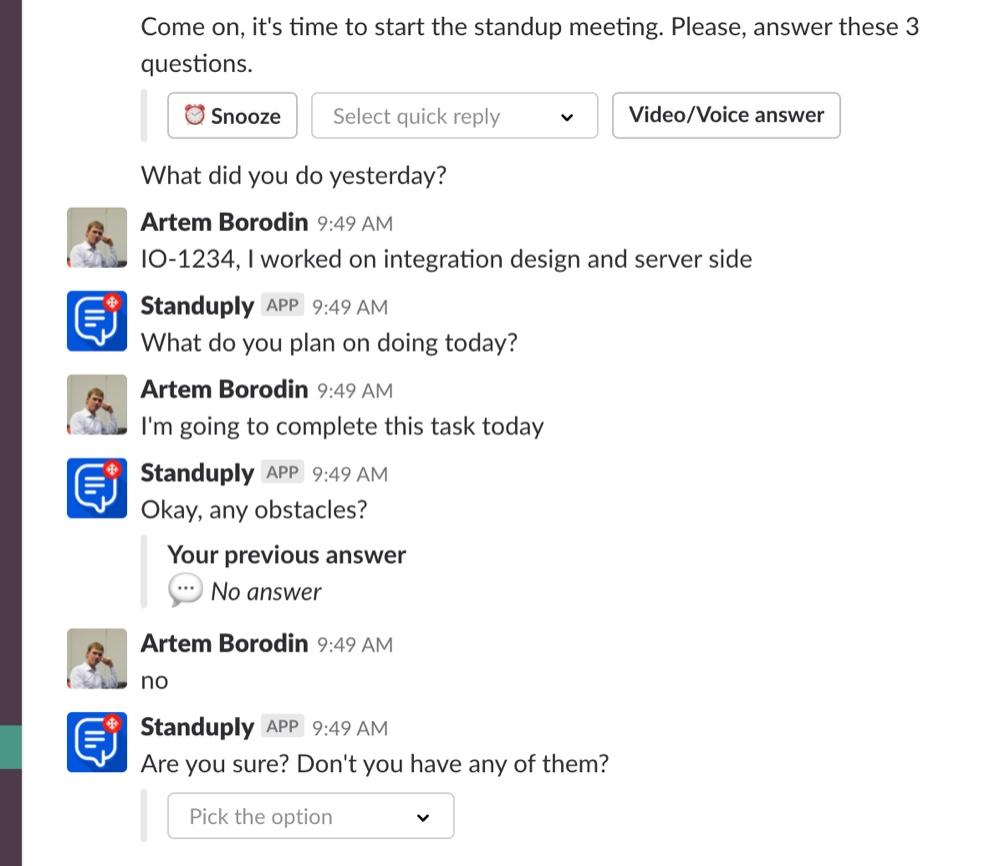 Besides the asking of additional questions with the conditions you're able to do the following things:
✅ Ask certain respondents of the specific questions.
You can make your survey the highly personalized and ask every respondent the own questions, e,g, by mentioning the name of the respondent like: "John, what did you do yesterday?"
✅ Ask or not to ask the specific questions on a certain day of the week.
E.g. You can skip asking the question "What did you do yesterday?" if the survey is run on Monday. To avoid the jokers who reply "Nothing, because the Sunday was yesterday" 🃏.
✅ Send the previous answers of the respondent with the question.
It's very useful if some of the respondents usually give the same answers. When they get the questions, they will see that last time they already said it and might be here is the time to write something new.
✅ Skip the next questions based on the respondent answer.
You can set up the logical jump to any question and skip some steps of surveying if it's not actual based on the respondent answer. E.g. if the respondent reply "I didn't work due to the illness" to the question "What did you do yesterday?", you can skip all other questions and finish the survey for this respondent immediately.
So, it's a highly advanced feature which required the time to be set up, but it really could make your reporting more intelligent and efficient.
Use Standuply for 100%.
Cheers,
Your team.